The Model LCX is Fast and Easy to Mount and is available in wire lengths from one metre to 42.5 metres, the Model LCX Draw Wire is compatible with the following 58 mm shafted encoders with clamping flange: absolute encoder Model A58SE,which offers EtherCAT® and PROFINET® communication protocols; Model 758, a high-performance incremental encoder and the Model 858S, a stainless steel incremental encoder. Choose the right encoder and wire length for your application.
Model LCX Encoder Options
Choose one of these encoders. Contact Technical Support for more information.
Model A58SE
Ethernet-Ready Absolute Encoder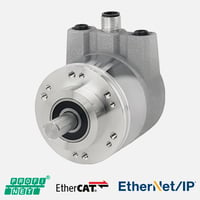 When ordering, select:
MH Clamping flange
10 mm shaft diameter
Datasheets
Go to Product Page
Model 758
High Performance Incremental Encoder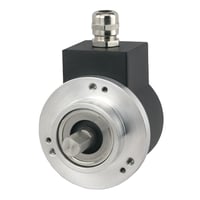 When ordering, select:
Clamping flange 20 Type (A)
10 mm shaft
Datasheets
Go to Product Page
Model 858S
Stainless Steel Incremental Encoder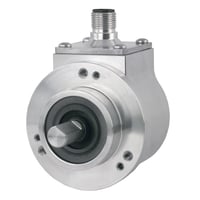 When ordering, select:
Clamping flange 20 Type (A)
10 mm shaft
Datasheets
Go to Product Page